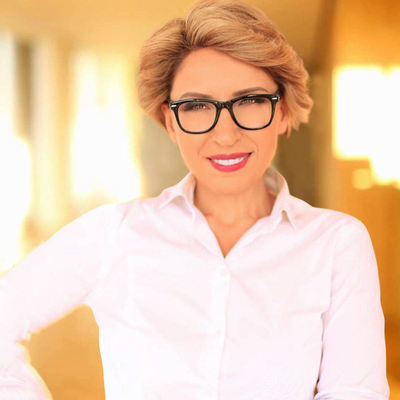 Regional Director - London
Mirela Sula
In the last 8 years I have been traveling around the world and I have met thousands of women with a big desire to grow, expand and go global. You perhaps wanted to have launched your business earlier, or you don't feel you are not prepared now. The good news is that, you are still on time to start building your personal brand, your online platform, and grow your confidence by being part of Global Woman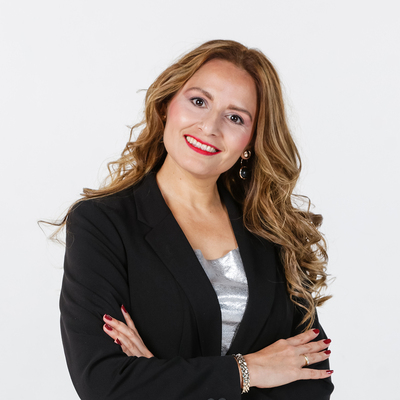 Regional Director - Amsterdam
Giovana Vega
Originally from Peru, I met my Dutch husband in Spain and have been happily married in the Netherlands for 27 years. I quit my corporate job in the finance sector and started the path as a trader and investor. I became the leader of the GWC Amsterdam in 2017, which gives women entrepreneurs a platform to connect, inspire and promote their business.
Regional Director - Stockholm
Susanne Fagerström
Susanne Fagerström is a Wealth and Mindset Expert, with University degrees in Economics, Mental Training and Neuro-Linguistic Programming.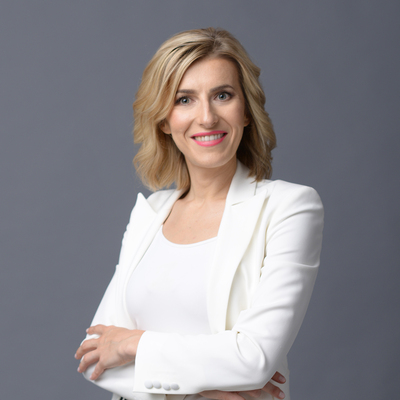 Regional Director - Frankfurt
Kornelia Zegiel
Congratulations, and warmly welcome to Global Woman Club in Frankfurt! You have proved that you are an action-driven person, who takes charge of your personal and professional development. Global Woman is a great platform, where we all can stay connected and grow together, regardless of circumstances.
Regional Director - Zurich
Stephanie Molina Y Vedia
Born in Houston, Texas into a large, international family of Argentine and American parents, Stephanie grew up travelling, learning languages and developing a love for classical music, sports and the arts. She graduated from the University of Texas with a degree in Spanish,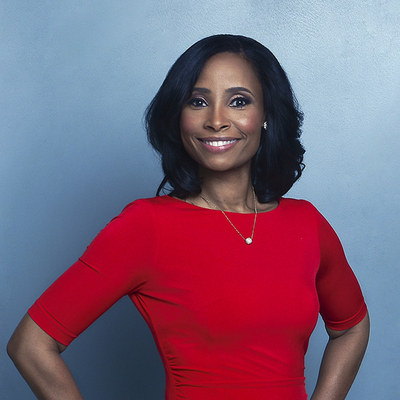 Regional Director - Chicago
Shuntella Richardson
My innate passion is to help bridge the gap between dreamers and their dreams. As the Regional Director of Global Woman Club Chicago, my aim is to unite, empower, promote, and provide women with a safe, supportive platform to confidently live out their dreams — GLOBALLY!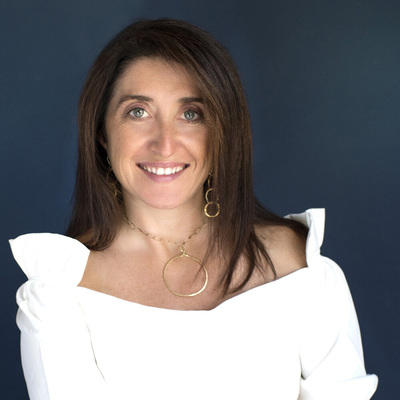 Regional Director - Los Angeles
Micaela Passeri
I am on a mission to help women fully self-express in self-love by guiding them to financial independence through opening their heart, healing their emotional baggage and monetizing their business. I help foster deep connection both on an individual basis, with my clients, and in the community, at the Global Woman Club Los Angeles...as ``It All Starts With YOU!".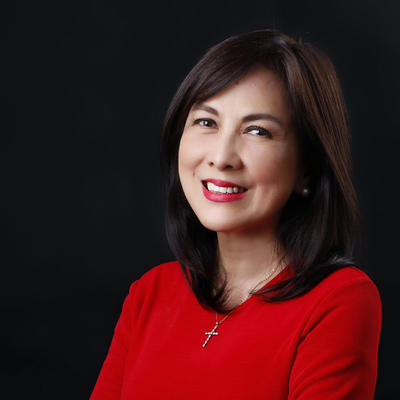 Regional Director - Manila
Rayla Melchor Santos
My life mission and focus is to inspire and equip women and children, to realize their worth, power within, and get themselves financially strong. Everyone is special, unique and precious, sent into this world with a special message to deliver, with a special song to sing, and with a special act of love to bestow.
REGIONAL DIRECTOR - Johannesburg
Kim Lee Macquet
I was Born in South Africa in the pretty town of Tzaneen, but spent most of my life in Johannesburg. At the age of 45 after a breakup and the passing of my beloved Aunty Pat, I decided it was time to give myself a few gifts and new opportunities. The most important of those, spending time alone, finding myself and learning to love myself. I moved to the UK almost 3 years ago and haven't looked back. Through the discovery of Global Woman I am on an incredible and exciting journey to make one of my dreams come true and to help other woman pursue their SELFLoVE to live a successful and GROOVY Life. Ubuntu to you all !
Regional Director - Tirana
Fatma Haxhialiu
Global Woman Club is an ever growing network which started in a small office in central London by Mirela Sula with a big vision to empower women locally and connect them globally. The very first meeting was inspired by the idea to bring together some of the powerful women who were contributors of Global Woman Magazine and the rest became history.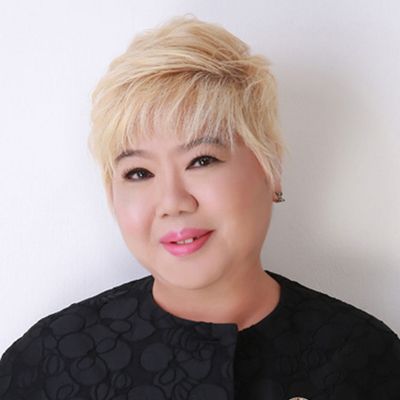 Regional Director - Singapore
Veronica Tan
I was born in Malaysia to entrepreneurial parents, with a natural instinct and talent for sales and entrepreneurship from a very young age. Faith in God plays a huge part in guiding everything I do in my personal life and in business. I am the Co-Founder of Success Resources with my husband Richard Tan running it for many years with complementary strengths, it is more than a company for me and my husband; it's a mission of life, it is our ministry.
Regional Director - Accra
Linda Attram
An active and devoted mother of 3, born in the UK of Caribbean heritage and happily married to her loving Ghanaian husband for the past 21 years. Linda has over 20 years of business experience in property investment and a former corporate career spanning 18 years in Equality, Diversity & Inclusion. It is Linda's mission as Regional Director of Accra (Ghana) to empower women across the Globe to appreciate and embrace the true value of cultural diversity in a global business and to expand the gateway of opportunity for businesswomen in Ghana and the nation of Africa to 'Go Global'.
Regional Director - New York
Pat Labez
Pat Labez is a lifelong advocate for seniors that many call "The Joyful Boomer." She is an award-winning international best-selling author, actress, producer and speaker who works with older adults to amplify joy and help restore, repurpose, and redefine retirement through the arts.
Regional Director - Mongolia
Nara Thompson
Nara brings over 10 years of transformational leadership experience to the people she inspires through her speaking, training, coaching, and mentoring. She is a proud mom of three, happily married to her college sweetheart for 23 years, as well as a self-proclaimed bookworm, fitness fanatic, and travel junkie. Nara is also a well-known influencer, super-connector who has a passion for connecting women all around the world
Regional Director - Paris
Elisa Card
As the Regional Director of Global Woman Club Paris, I envision empowering and inspiring women and mothers worldwide, to imagine that everything is possible. I'm a mother of 5 sons; I'm born in France, lived in the USA for 15 years, an international entrepreneur, and a former STEM woman in Tech. I rose from emotional challenges to living my dream life, answering my true calling. Now I teach women how to amplify their magical inner power to live a life they totally love, to speak their true voice because… Life is magic. And yes, miracles happen if only you know how to take the wave. So be "happy2succeed".
REGIONAL DIRECTOR - BIRMINGHAM
Angela Soong
Angela has reach from rags to riches, a child at 4, she was put to work journey and knew nothing different. She worked hard to try to please her father, but always to get better and smarter with integrity and authenticity is her mantra. Brought up as mainly the only Chinese ethnic minority in schools, university she attended and even in her graduate job as a science high school teacher being unique and different has only motivated her to strive her excellence, leaving behind the old cultures of tradition thinking and inequality expectations.
Regional Director - Orange County
Carla Sridevi Cohen
I am on a mission to help women heal and experience greater self-love so they fully express their gifts and grow their financial and emotional independence. I empower women to develop trust in themselves, clarify their path and awaken their inner healer, raising their confidence in their body and mind - becoming more courageous by opening their hearts, healing their emotional baggage and aligning their soul with their goal. As the Regional Director for Orange County, California, I am excited to extend a welcoming hand and heart to share the connection, the friendship, support, sisterhood and success I experience in the Global Woman community.
REGIONAL DIRECTOR - Notting Hill
Enas Daeki
I want to ensure that everyone feels welcomed, loved, safe and supported. One of my passions has always been to connect people. I love to see people grow together and empower one another, that is truly what makes my heart sing. I am grateful to have found Mirela, Global Woman and the platform that is doing exactly that.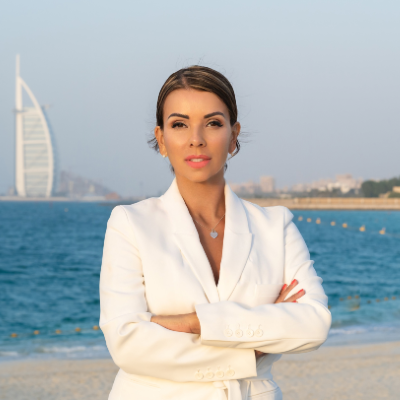 REGIONAL DIRECTOR - DUBAI
DANIELA BAUMANN
As a successful entrepreneur with 15 branches of her own poledance - studio chain, Daniela Baumann inspires women to more courage, happiness in life and to live their dreams.