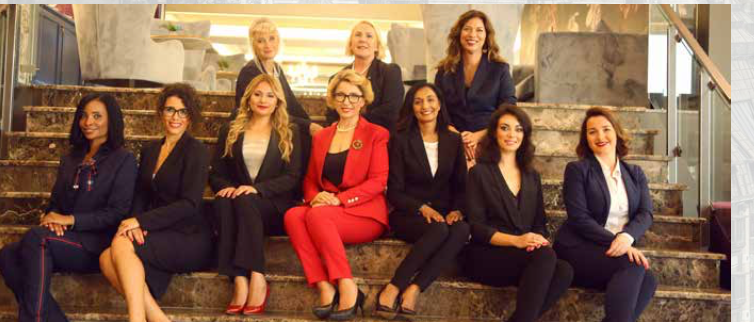 Today, women are having a powerful influence in the world, more than ever before, and bringing a more spiritual and nurturing presence to the planet.
In our view, power is to believe in togetherness, which is all about engaging with and understanding the unique role that each of us has to offer in the world, while collaborating together to empower each other. It is therefore time to think about, embrace and understand what this means for the world and realise that there is a genuine need to work together to change the old paradigms and become more involved in making a real difference.
At a time when the whole world is experiencing a huge humanitarian crisis, there is still time to create a new world paradigm based on conscious activism, financial empowerment and a spiritual moral compass.
Dr. Ervin Laszlo, in an exclusive interview for the Global Woman magazine said, "There is still a hope for humanity and in order to achieve a meaningful global impact, our leaders must learn to connect to build solid communities with a shared vision". This is what inspired me to start this campaign, which has the aim to raise more 'Global Awareness for Gender Equality' and the role of the women in the world. It has inspired me to start a movement with a new paradigm for women who are able and willing to actively contribute and make a difference to the planet and create a better world for all.
Women are usually the initiators when it comes to building peace in their communities – and now is the time to give them a voice; to help them speak from their inner spirit, their ability to feel empowered in many areas of life including wellbeing, spirituality and finance. Women have the capacity to share their dialogue with the world and contribute with their ideas about healing humanity's relationship with the planet.
In many diverse cultures, traditional stories speak about the changing of the ages. And in these stories it is always the feminine spirit, which brings about the transition and transformation to a new life. Power is to believe in togetherness, it is all about engaging with, and understanding the unique role that each of us has to offer in the world, while collaborating together to empower each other.
Those who believe in this vision of women empowerment join us and support us to make this journey fulfilled and inspiring.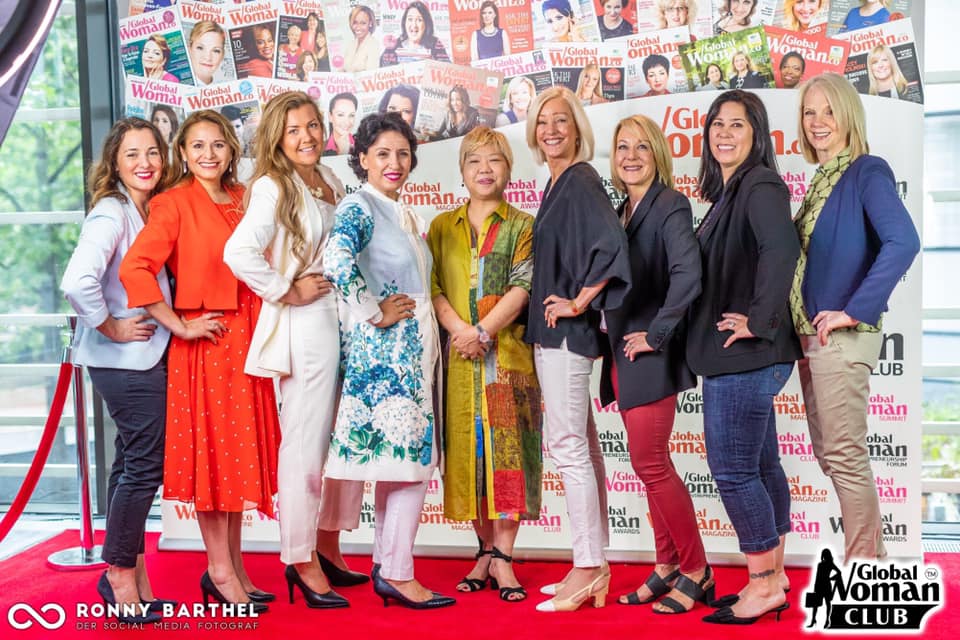 Connecting women locally, empowering them globally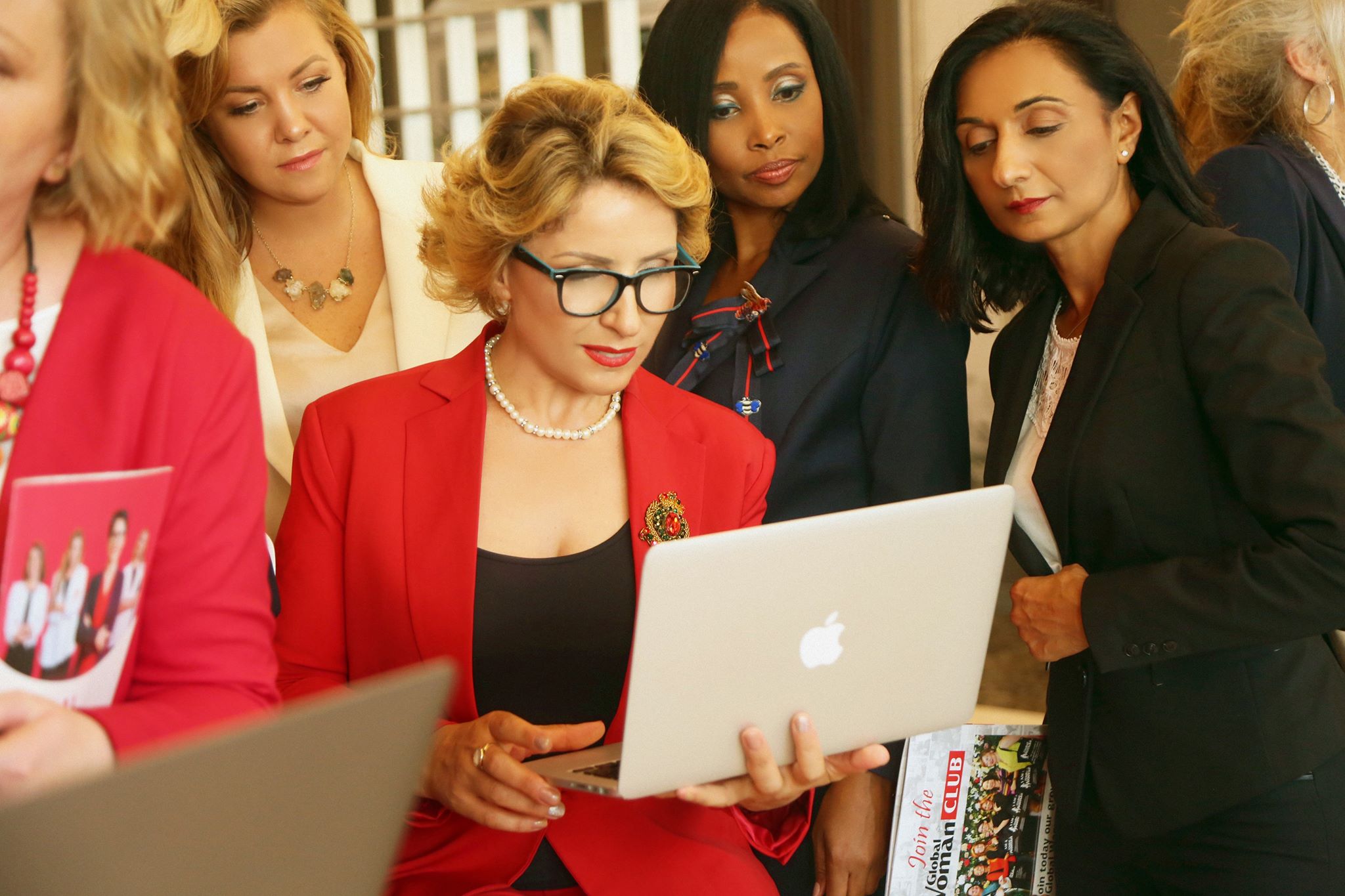 Supporting women's professional and personal development through education and training.
We aim to unite professional women around the world, regardless of their age, culture or race. To encourage them to stand in their power, invest in themselves and grow their skills and abilities by learning, and leadership development.
We do this by providing a safe, caring and supportive environment in which women can get support and services; take part in events, training and activities and become active in bringing about change for themselves and the society.
Education leads to empowerment. We provide women with access to a wide variety of information, knowledge and opportunities to implement them so they can make the right decisions.
We value diversity, justice, integrity, honesty, and to recognise our unique contribution
We welcome all equally, and

we encourage equality between women and men

We promote the importance of being in a high level of consciousness and invest in their self development
We value the gifts that each woman has and the opportunities that we have to collaborate. We value collaboration Vs Competition.
We believe in women supporting other women and respecting each other.

We value the evolution as a 

dynamic factor for positive change in our community.

We are open to positive change and growth, respecting the voice of women.
We welcome ideas and feedback from everyone, and at the same time we encourage women to recognise their power and claim it back.
We motivate women to acknowledge their knowledge and empower themselves by the celebration of their gifts, talents and skills that they have.
We strive to increase the sense of self-worth and self-confidence of every woman that is connected in our Global Woman community.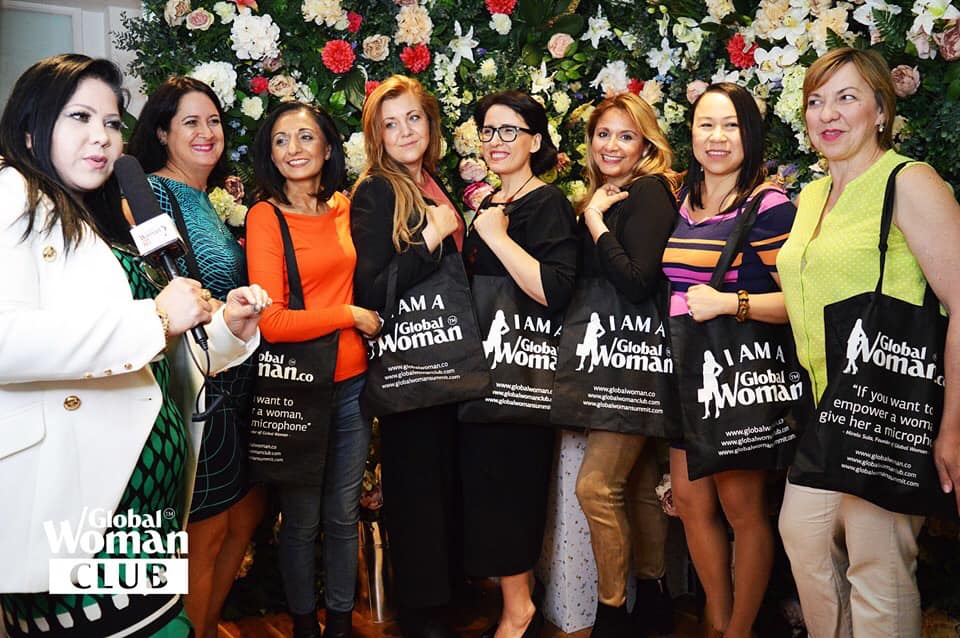 Our aim is to connect professional and business women around the world, and we are celebrating together, knowing that many of us may have come from different countries, different backgrounds and even being at different stages of life and our profession or business but we all have something in common: the drive and the passion to succeed in business or our chosen vocation.
Global Woman Club is a place for businesswomen, that helps them to build their confidence and belief that they can be successful in whatever they do. We help them build their brand and create awareness about their projects through our media platform.
Non-members can attend only once to see and feel the unique experience and then decide if wanting to join as a member.
We have created local communities by travelling and meeting women around the world, starting from London and then Paris, Amsterdam, Stockholm, Oslo, Vienna, Frankfurt, Brussels, Bucharest, Johannesburg South Africa, Los Angeles, Chicago, Dallas, New York, Nottingham and Birmingham UK, Dubai, Singapore, Manila, Albania, Kosovo, San Francisco, Cyprus, and Alicante.
We are now aiming to be everywhere with the Lobby app.