From Trapped to Empowered: A Journey of Independence, Purpose, and Global Connections
---
I had booked my return flight to NYC because I am hosting an event there at the NED on Monday 7th August. But guess what I got an invitation to join another special private event on Saturday so I got excited and I changed my plans! I am going to take the train to NYC so on the way I will stop in New Jersey for a quick lunch with the CEO of WIN who is doing a great job with women there.
I have to make sure I am back on time for a business meeting in NYC before we have dinner with Kerrie Lee the editor of success magazine and a few other speakers.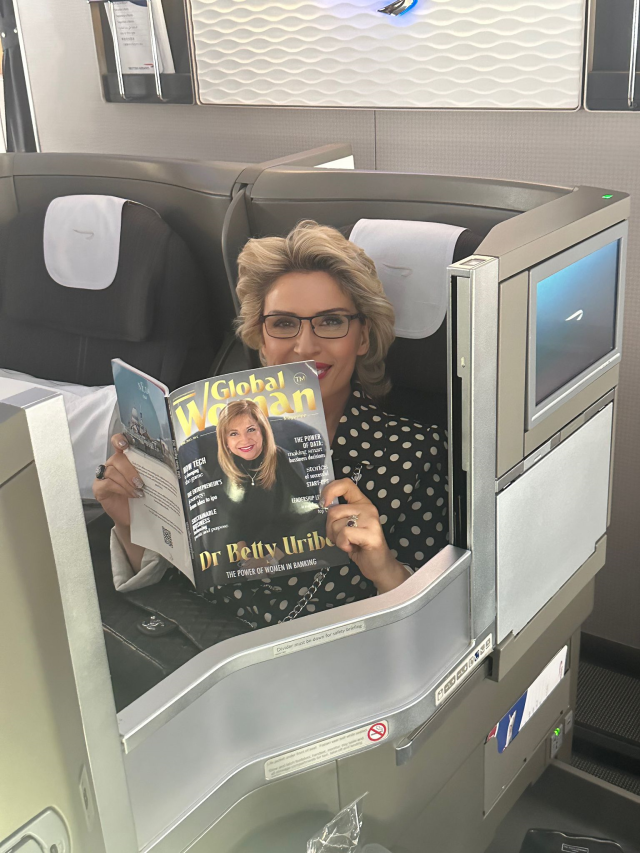 Now I look back when I was trapped into a place where I couldn't get out of the house without asking permission and now to be able to travel around the world and take control of my life it's a dream I wish every woman could achieve.
I was having a call with one of my clients a few days ago and I asked her: what is your vision? She said: I always wanted to be independent and travel the world and live my purpose! Then I asked her: what is stopping you doing it right now? What are you waiting for? This opened a long conversation which maybe I will discuss another time how it made me reflect and bring it to the table when I mentor women! The bottom line is, you have to start preparing now for that day! So when the opportunity shows up you should be ready!
As I am sitting here in the business lounge of BA I am chatting with two lovely ladies. They look my age! One of them went to take a tea and asked me: should I bring something for you! I said – a cappuccino please! I asked – what do you do? She said- I am retired!
She looked really young to be retired! I started speaking to myself "I will never retire! But then I said / hold on – this is a different kind of retirement! When you stop working on your business and the business starts working for you!
Suddenly I see the gate is shown In the screen and I said – oh I need to go! Last time I missed the flight while sitting in the lounge!
Right now I am relaxing in my seat and chatting with another woman who asked me to change seats with her so she could stay next to her husband!
By the way if you know someone in NYC who should join us on Monday 7th August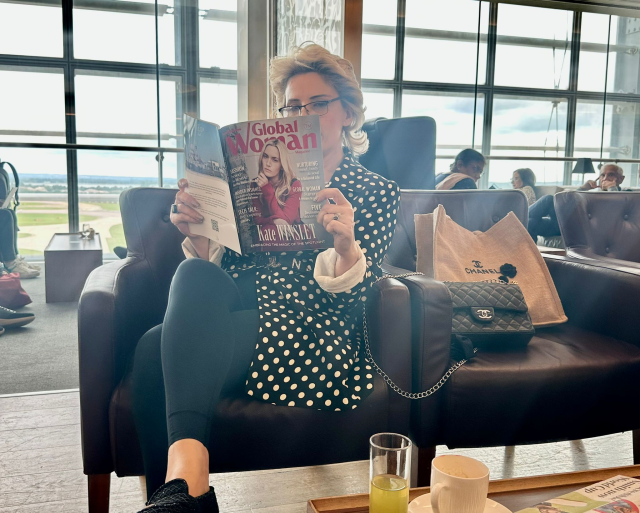 Here is the link to register